Video: Spain Vs Netherland World Cup Highlights [1-5]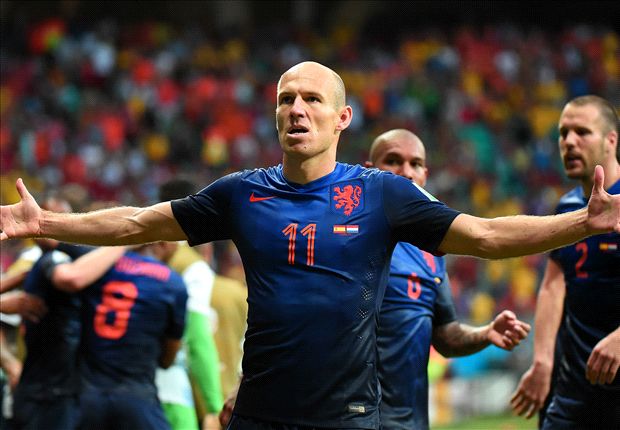 Spain shaken to the core after they
recorded a 5-1 thrashing in their opening game on Friday.
Andres Iniesta scored in extra-time to give Spain a 1-0 win and the
trophy in South Africa four years ago, and it appeared the same result
was on the cards in Salvador when Xabi Alonso powered home a first-
half penalty.
But the Netherlands hit back in stunning fashion, with Robin van Persie
left World Cup holders
and Arjen Robben in scintillating form.
Van Persie levelled matters with a fabulous header on the stroke of half-
time, before Robben – who fatefully missed a one-on-one with Iker
Casillas in the 2010 final – gave Louis van Gaal's side the lead eight
minutes after the interval.
---

240 total views, 0 views today